Community update: Bounty program for content creators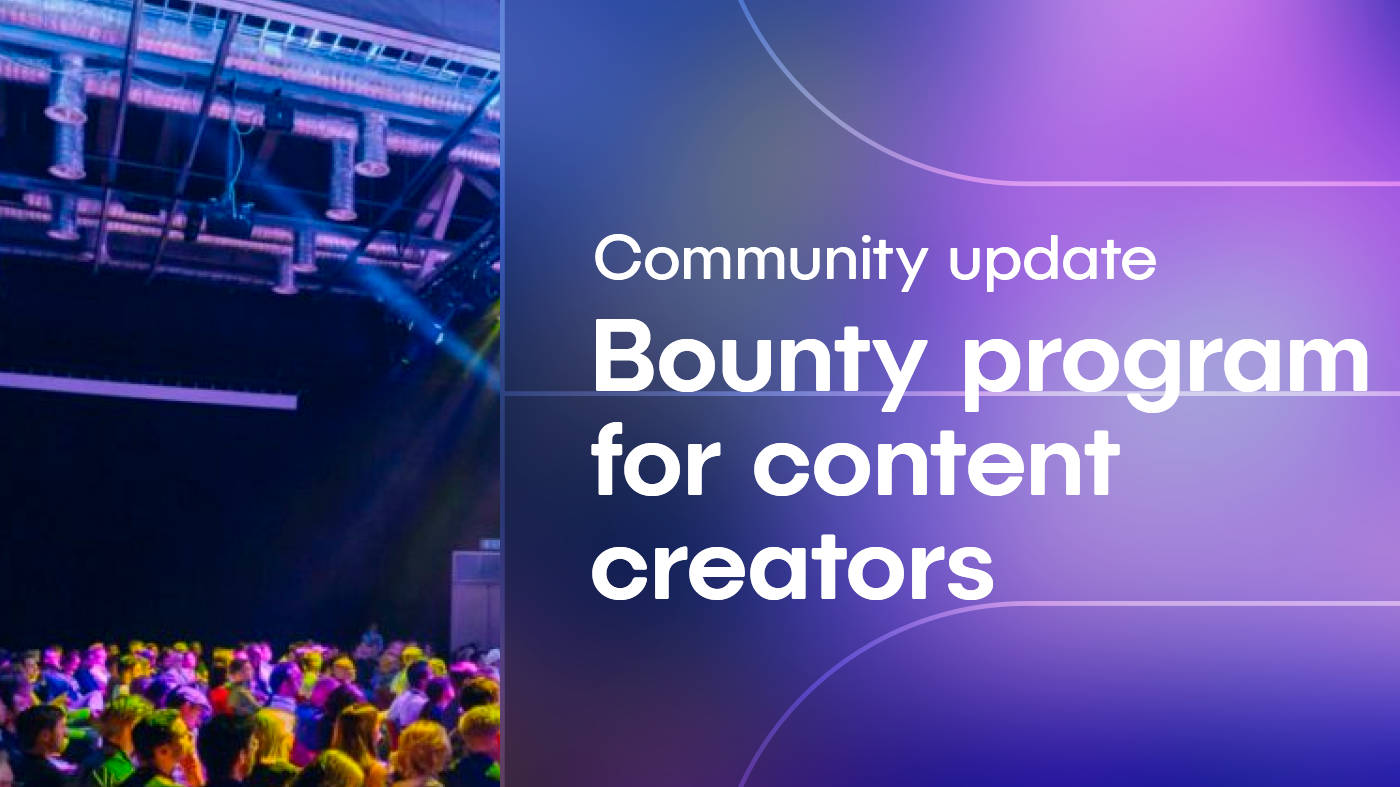 Hey there zAnons, good to see you at another community update. We are excited to share with you our content creator bounty program!
Zano is currently in the process of growing its community and expanding documentation. A vital puzzle piece in order to grow is having plenty of quality content available for our community. The Zano team is busy improving its socials, bringing out quality content ourselves and expanding our documentation. But we can't do it all alone! We want zAnons to talk about the Zano ecosystem, its features, and to share the knowledge and thoughts they have about Zano with their network. Therefore, we decided to create a bounty program for community members & content creators that are eager to create content and share information about Zano.
We will reward people based on the quality of the content they produce and the number of people their content has reached. Any community member is able to participate. The rewards are as follows:
Infographics or artwork images: 5-25 $ZANO per graphic
Informative Twitter tweet: 5-50 $ZANO
Informative Twitter thread: 25-200 $ZANO
Informative Reddit post: 25-200 $ZANO
Informative article: 50-200 $ZANO
''How to use/install'' video about one of our features: 100-200 $ZANO
YouTube/Odysee review video: 50-500 $ZANO
Are you excited to create content and contribute with spreading the word about the Zano ecosystem? Kindly reach out to @Mr_Kwibs on Telegram/Discord or send an e-mail to [email protected] with the idea you have in mind. After approval, you can get to work, publish, and be rewarded. Easy like that!
We'd love to know what you guys think of the new bounty program. Give us your thoughts and feedback in the Zano Discord/Telegram/Reddit groups, and if you'd like to receive all the latest Zano news (such as the bi-weekly reports) delivered straight to your inbox, be sure to subscribe.