Introducing Zano's bounty program for content creators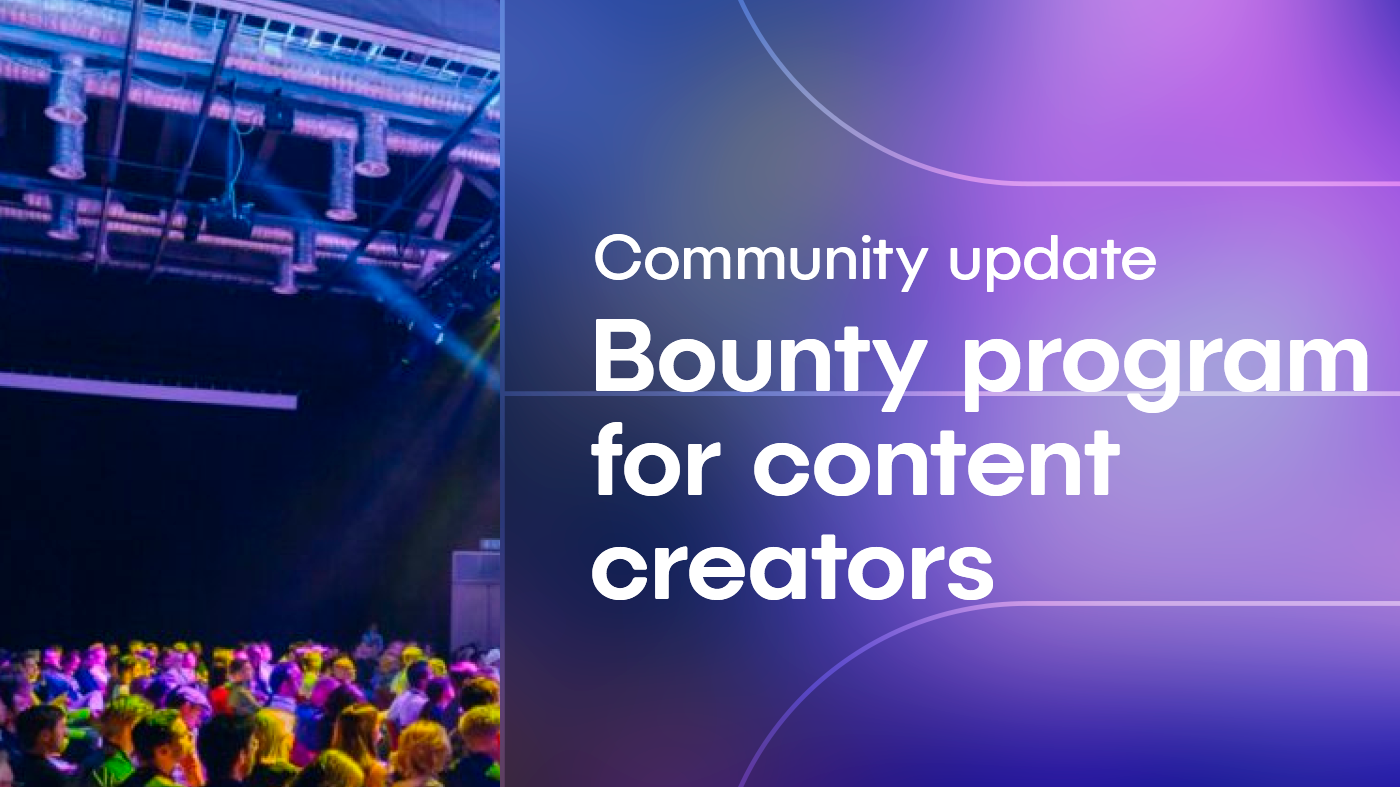 We are excited to share with you our latest incentive to involve our community even more, the content creators bounty program! Zano is currently in the process of growing its community rapidly. A vital puzzle piece in order to keep growing is having plenty of content available to our community.
The Zano team is busy improving its socials, bringing out quality content ourselves and expanding our documentation to ensure there are plenty of resources available for everyone. But spreading the word about Zano is a team effort! We want zAnons to talk about the Zano ecosystem, its features, and to share the knowledge and thoughts they have about Zano within their social network. Therefore, we decided to create a bounty program for community members & content creators that are eager to create content and spread information about Zano.
We will reward people for the following activities:
Tweets
As someone who's active on Twitter you are eligible to receive rewards for tweeting about Zano. Requirements to participate:
Your account has at least 100 followers and hasn't been created just recently.
The tweet must include the ''$ZANO'' cashtag and contain positive information about our project.
Just a few words are not enough. Tweet about the fundamentals of Zano (for example our hybrid PoW/PoS consensus, privacy features, Confidential Assets, Zarcanum etc). Info can be found at https://docs.zano.org/ and branding items to pimp your tweets can be found at https://docs.zano.org/docs/brand-guidelines.
You are limited to send in just one tweet per day.
Post your tweet in our community marketing chat.
The reward for smaller accounts is around 2-3 ZANO per tweet and for influencers with a bigger reach rewards can reach up to 50 ZANO per tweet. Please contact @Lil_kinggg on Telegram or Discord to receive a customized quote.
Articles
Are you a writer and would you like to write about Zano? You can earn up to 500 ZANO per article based on the length of the article, quality and reach your article has.
Videos
Are you a video creator on YouTube or some other platform and would you like to make a video about Zano? You can earn up to 500 ZANO per video based on the length of the video, quality, and reach you have.
Contact us
We have reserved a monthly budget of 2000 ZANO (currently $1800) for this program and its based on first come first serve. At the first day of each month a new batch of ZANO becomes available again.
Are you excited to create content and spread the word about the Zano ecosystem? Kindly reach out to @Mr_Kwibs on Telegram/Discord with the idea you have in mind. You receive a quote and after approval, you can get to work, publish, and be rewarded. Easy like that!
We'd love to know what you guys think of the new bounty program. Give us your thoughts and feedback in the Zano Discord/Telegram/Reddit groups, and if you'd like to receive all the latest Zano news (such as the bi-weekly reports) delivered straight to your inbox, be sure to subscribe.
Linktree: https://links.zano.org/