Community update: Zano's growth plan for 2023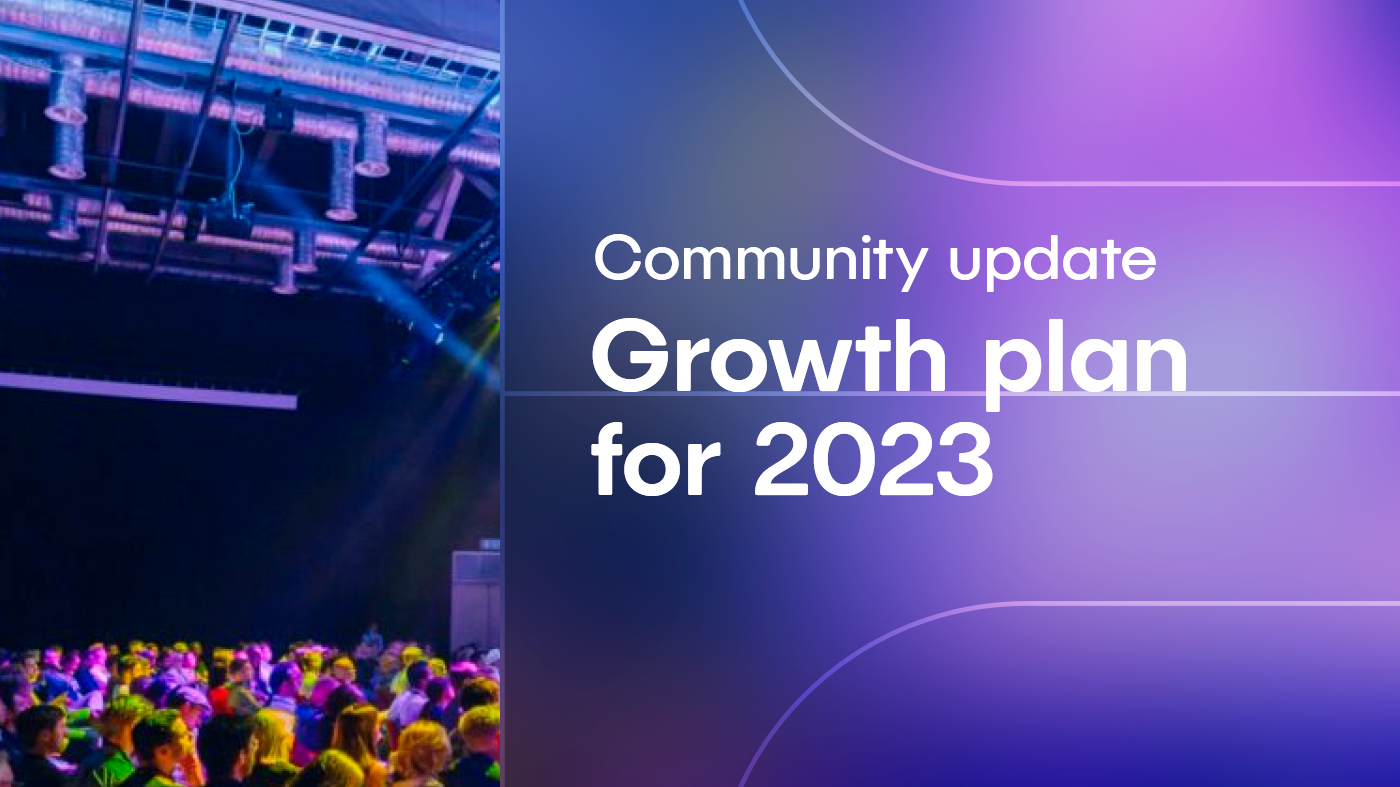 Hey there zAnons! Today we've got to bring you the exciting news that Zano will be moving forward from now on with a marketing strategy alongside all the efforts the dev team makes with the development of Zano.
The Zano team has been developing for many years with good results. This has led to us being one of the top privacy projects in terms of technology. Now that most infrastructure is ready for use, and we are laying the most important pieces of the puzzle (Zarcanum & Confidential Assets) we think that now is the ideal timing to start with our marketing efforts.
Zano has created the ideal environment for P2P transactions and e-commerce with advanced features such as Escrow/P2P Contracts, Multi-Sig, Atomic Swaps and Aliases. But also upcoming features such as Confidential Assets and a DEX will be cornerstones for Zano's ecosystem. We are proud to say all the features Zano has built are completely decentralized and don't rely on anything else than our censorship-resistant, permissionless and open-source Zano blockchain.
But what if we created all this tech without anyone ever using it? Well, that would be a pity! Therefore, we understand it's very important for Zano to grow our community into a flourishing place with lots of users and activity. Since a couple of months back, Mr_Kwibs is Zano's new marketing manager and, he will help us to bring Zano to the masses. He has come up with a plan we are most excited to share with the community.
Zano 1 year growth plan
Expand documentation:
Written guides on Zano's features.
Tutorial videos on Zano's features (How to buy Zano, Why to buy Zano, How to use wallets, How to create a Confidential Asset etc).
Explainer videos.
Quality articles.
Increase interaction with community and grow our numbers:
Bounties for contributing.
Daily tweets.
Monthly competitions/contests.
Monthly giveaways.
Quarterly AMA's with influential groups.
Monthly dev update with Q&A from community.
Monthly or weekly Twitter Spaces with friends of Zano.
Expanding Crew3 questboard.
Strategic partnerships.
Ads (on Twitter for example).
Attend conferences (MoneroTopia, MoneroKon).
Improve Zano's branding:
Content creation contests.
Create more artwork/infographics.
Professional explainer video: What is Zano?
Build more character and story around Zano's core values.
Quarterly growth goals:
Growth goals 01-06-2023:
Twitter followers: 7500
Discord members: 3000
Telegram users: 1500
Reddit followers: 750
YouTube subscribers: 250
Growth goals 01-09-2023:
Twitter followers: 10.000
Discord members: 3500
Telegram users: 2000
Reddit followers: 1000
YouTube subscribers: 500
New entry-tier exchange: Improves liquidity and on-boards new people.
Growth goals 01-12-2023:
Twitter followers: 12.500
Discord members: 4000
Telegram users: 2500
Reddit followers: 1250
YouTube subscribers: 750
Growth goals 01-03-2024:
Twitter followers: 15.000
Discord members: 4500
Telegram users: 3000
Reddit followers: 1500
YouTube subscribers: 1000
New mid-tier exchange: Brings healthy liquidity to the books.
The marketing efforts will mainly be funded by Zano's dev fund. However, we do appreciate any donations coming in from the community which will allow us to do even more aggressive marketing and reach our goals even faster.
The auditable ZANO donation address:
aZxb2bLXCkKecJgLCGYnYAgMNbBBDzVMf6ESokT4fyGRSxN1WeJN3yg9pCMSpNRpBXi5tJi9ozJKCKgtiy5ghk8aG1e5AUaCm77
Tracking Seed:
aZxb2bLXCkKecJgLCGYnYAgMNbBBDzVMf6ESokT4fyGRSxN1WeJN3yg9pCMSpNRpBXi5tJi9ozJKCKgtiy5ghk8aG1e5AUaCm77:72e14f21964cd86262f5915ad209a489c48686340c78d1d08939891f8cdcd50b:1675947467
The EVM donation address, you can send any token here on any supported network (Ethereum, Polygon, BSC):
0xA4709F760Fc76EA0BA8BB32310eF5165D9C722Ef
We'd love to know what you guys think of the new growth plan. Give us your thoughts and feedback in the Zano Discord/Telegram/Reddit groups, and if you'd like to receive all the latest Zano news (such as the bi-weekly reports) delivered straight to your inbox, be sure to subscribe.