Zano Bi-weekly Report (19th October 2021)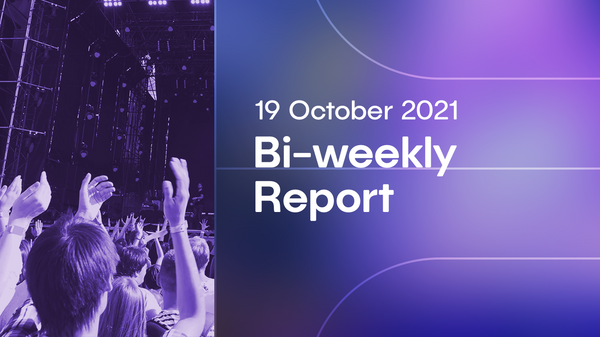 Hey everyone. To punish the communications guy for taking a week off last week, the rest of the team worked twice as hard, so there's lots to report!
New Logo and Branding
In our last update we revealed the new project logo. Since then, the design team has created prototype designs for both the mobile and desktop wallets. Feast your eyes!
Professional, modern, rich colors... we're really happy with the results.
The mobile wallet layout will be coded by an outside team under the supervision of Andrey (@zoidberg). This will leave him free to work with Val on planning the privacy and PoS+HA upgrade. The outside team has already finished some necessary library upgrades, so things are moving at a fine pace.
As for the rest of the roll-out, Dmitry is working on templates and banners for social media as we speak, so you should start to see them popping up as soon as they're completed. The next priority will be the redesign of zano.org.
Soon after Val published his original Proof of Stake with Hidden Amounts paper, we held a technical discussion on Reddit. Cryptographer and researcher koe (main author of Zero to Monero: Second Edition) was generous enough to look over the work and brought to Val's attention an issue involving "sender-recipient anonymity": the sender of coins could tell if those coins were later used to stake a block - information that could then be used to try to de-anonymize the transaction recipient. Not only did koe discover the issue, he also sent Val several emails that night with proposed fixes. Given the deep knowledge and proficiency he'd shown, we arranged with koe for him to do a more formal review of the scheme while Val rewrote the paper to incorporate some of koe's ideas.

We'll go into more details in a blog post dedicated entirely to the new scheme soon, but koe's contributions were so significant—not only to fixing the sender-recipient anonymity issue, but also to reducing the proof's size, and to the improving the paper's readability—that he eventually agreed to (deservedly) appear with Val as co-author. Their improved scheme is described in full in the heavily revised paper that was published on GitHub last week.

The team has arranged with Cypher Stack LLC for the work to be peer reviewed by highly-respected cryptographer Aaron Feickert (aka Sarang Noether). The review is scheduled for the end of November. In the meantime, we'll be working with other researchers to examine and review the scheme before beginning its implementation. And just to be clear, the privacy upgrade won't just apply the PoS improvements described in the paper, it's an entire protocol upgrade: RingCT and Bulletproofs+ will hide the values in all Zano transactions.
A big thank you to koe, who from Val's account has been extremely generous with his time and ideas. And of course our gratitude to Val who, through his dedication and research, is helping push Zano into the public eye by making Proof of Stake a viable option for all serious privacy projects.
Zano URI Scheme
We were very excited recently to see community members beginning to experiment and build upon Zano's marketplace API. One even created a prototype marketplace web app (more details below), but in doing so encountered a pain point: the checkout process...
A Zano URI scheme (or "deep links" support) would allow for payments to be made by clicking on specially formatted web links or by scanning a QR code. It's the missing component that would allow for a simple checkout process. You'd click the link, or scan the code, and the wallet would open with the transaction details pre-filled. Although it's been planned for some time (with a formal proposal being made in January by @theagiledev), it never quite made it to the top of our to-do list. Until now. We wouldn't want anything to stand in the way of community members building, so we're making the URI scheme a priority. Expect support to appear in updated wallets soon.
Other News
Pavel (@ravaga) spent some time researching techniques for bridging Wrapped Zano (wZANO) to other platforms, in case it's something we decide to do in the future, plus he's been consulting with marketing firms in order to devise a publicity strategy. We also have some initiatives planned to spread awareness of the implications of Val and koes' Proof of Stake with Hidden Amounts scheme.
Some time ago, Gigabyted (@gigabyted) arranged and funded the development of software that would make it possible for anyone with a little know-how to run their own Zano mining pool (a big plus for mining decentralization). We've heard from pool owners that there are still some issues with it, so we've resolved to fix them. Miners play a massively important role in the Zano ecosystem and community, so this will be part of a larger effort to make the on-boarding process for new miners and pool operators as smooth and simple as possible.
Community Rock Stars
This time it wasn't a difficult choice (not that some others didn't stand out too!). Our Zano community rock star this time is… hydrozxz!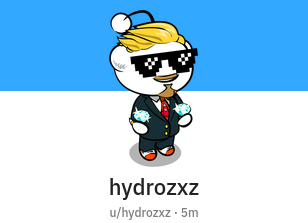 You might already know hydrozxz if you're a member of the Zano subreddit. He recently blew our collective minds by coding up a prototype web app for the Zano marketplace, and in the process brought to our attention the need for URI scheme support.

Just to be able to see a working prototype is hugely exciting and really brings to life the possibilities, so a big thank you to hydrozxz for inspiring us! His Alias is @rui.carvalho.pt if you'd like to show him some appreciation and support his work.
---
That's it for now. If you'd like to discuss any of the topics above (or anything else you have on your mind) then join the rest of the community in our social channels: Discord/Telegram/Reddit. Till next time!