Dev update: December 2022#2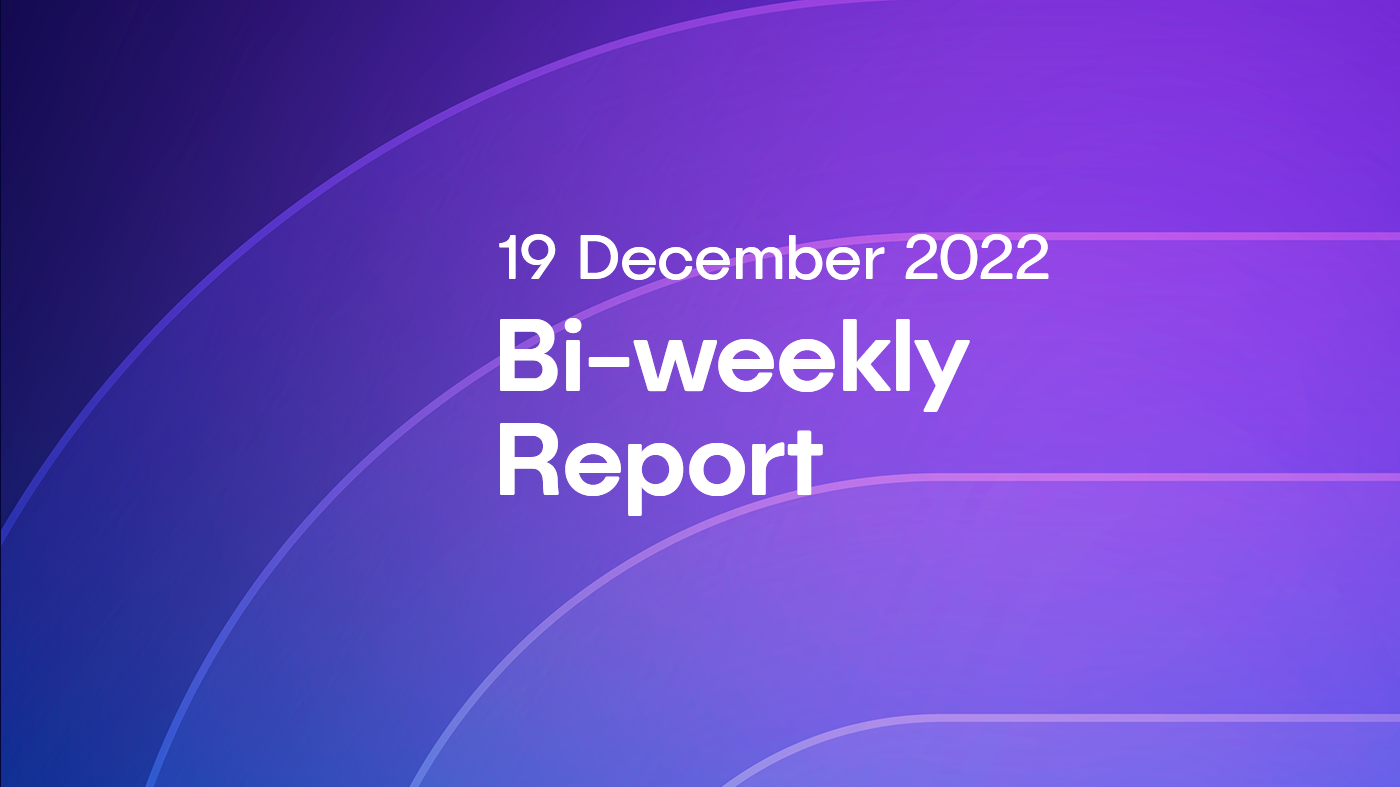 Hey, everyone!
The past two weeks have been very busy for us, as we continue to make progress on Confidential Assets upgrade. In this update, we will provide an overview of the work that has been completed over the last two weeks and highlight achievements or challenges that we have encountered. We hope that this update will give you a better understanding of the current state of the project and the direction that we are heading in.
As I mentioned above, the team is continue working on a proof of concept for Confidential Assets. As part of this process, we are restructuring the code to support hidden asset types and amounts, as well as implementing and testing various cryptographic proofs. This is an ongoing project and progress is being made, but there is still more work to be done before it is complete and ready for the next testnet iteration.
On the wallet side, the development team is focused on the ongoing development of the user interface and wallet to support multiple tokens. This has involved a significant amount of refactoring on the front-end side, as well as the implementation of a whitelisting feature at the API level. We have also implemented a workaround for registering aliases in the testnet at the post-hardfork 4 "Zarcanum" epoch due to missing amounts at the core level. Finally, we have made a number of bug fixes to the confidential assets code. All of these efforts are ongoing and are aimed at improving the functionality and stability of the system.
In addition to the work, we have been doing internally, we are also excited to announce that we have recently restarted a public bounty campaign. Through this campaign, we hope to engage with the community and encourage contributions that will help us improve the project. So far, we have received three bounty projects, one of which has already been funded and closed, and the other two are currently being worked on. These projects are focused on addressing the lack of documentation and guides for the project, but we are open to expanding the scope of the campaign and considering other ideas that the community thinks would be beneficial. If you have any suggestions for projects that you think we should fund through the bounty campaign, we welcome your input and would love to hear your ideas.
In conclusion, the past two weeks have been a time of intense activity for the development team as usual. We are excited about the progress we have made so far and are looking forward to continuing this work in the weeks and months ahead. Thank you for your continued support and interest in the project!