Happy 2nd Birthday Zano!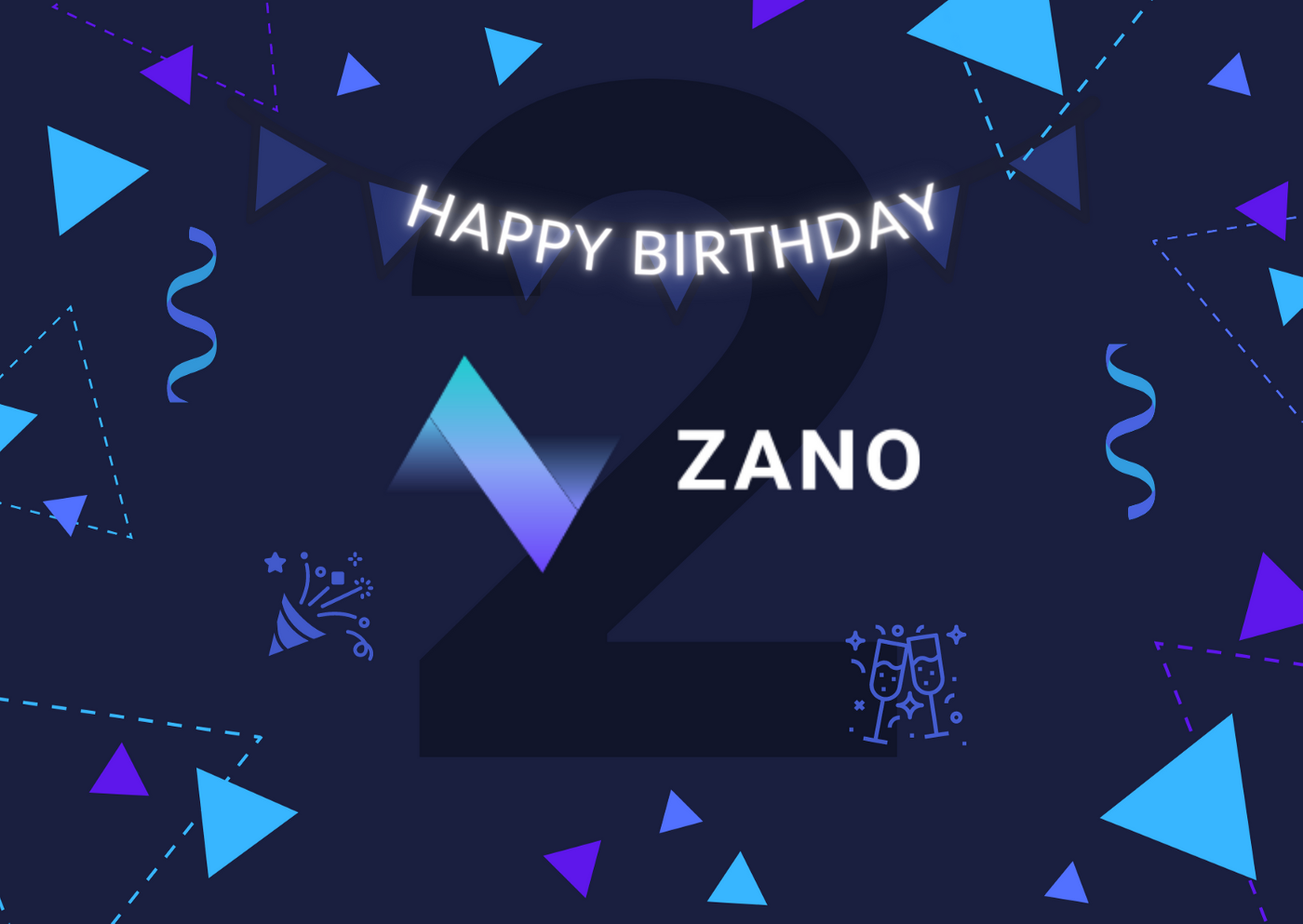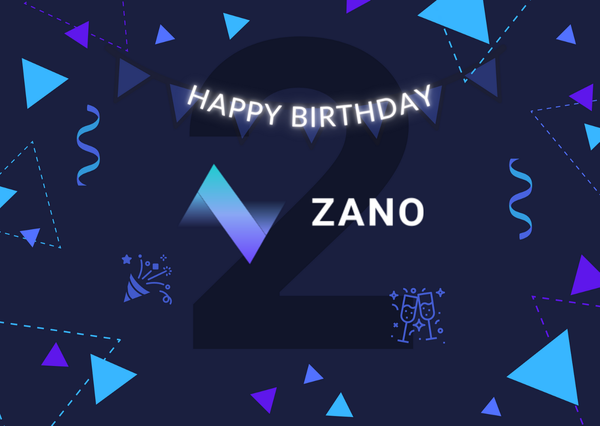 Today we have reason to celebrate, because today is the Zano project's second birthday! We've been so wrapped up in the Atomic Swaps release that we almost forgot about it. As part of our Birthday Week celebrations we'll be hosting a quiz with prizes on our Discord server — more details in the next few days.
A lot has happened since the network went live and the first block was mined on May 8th 2019. From the mobile wallet and auditable wallets releases, the Dev Fund publication and Anton joining the team, up to the new Atomic Swaps release, we've achieved a lot with very limited resources and we couldn't have done it without you all.
We'd like to thank each and every one of you who has been part of our journey so far. Every tweet of support, every joke shared on Discord, every bug reported on Github, every piece of advice given to a struggling miner… each of these hundreds of small acts has contributed to making Zano what it is today and has helped fuel the developers while they worked tirelessly to take Zano to the cutting edge of crypto privacy.
We'll continue to do our best to repay your loyalty and support by giving the project our all, and we're excited to see what we can achieve as we continue to build, learn, improve and grow.
Our collective privacy is under constant attack and it feels like the work we are doing is more important than ever. There are hundreds of legitimate crypto projects, dozens of privacy projects, and you chose us. We won't let you down.
Happy Birthday Zano family! This is just the beginning!