Zano Project Update (19th September 2022)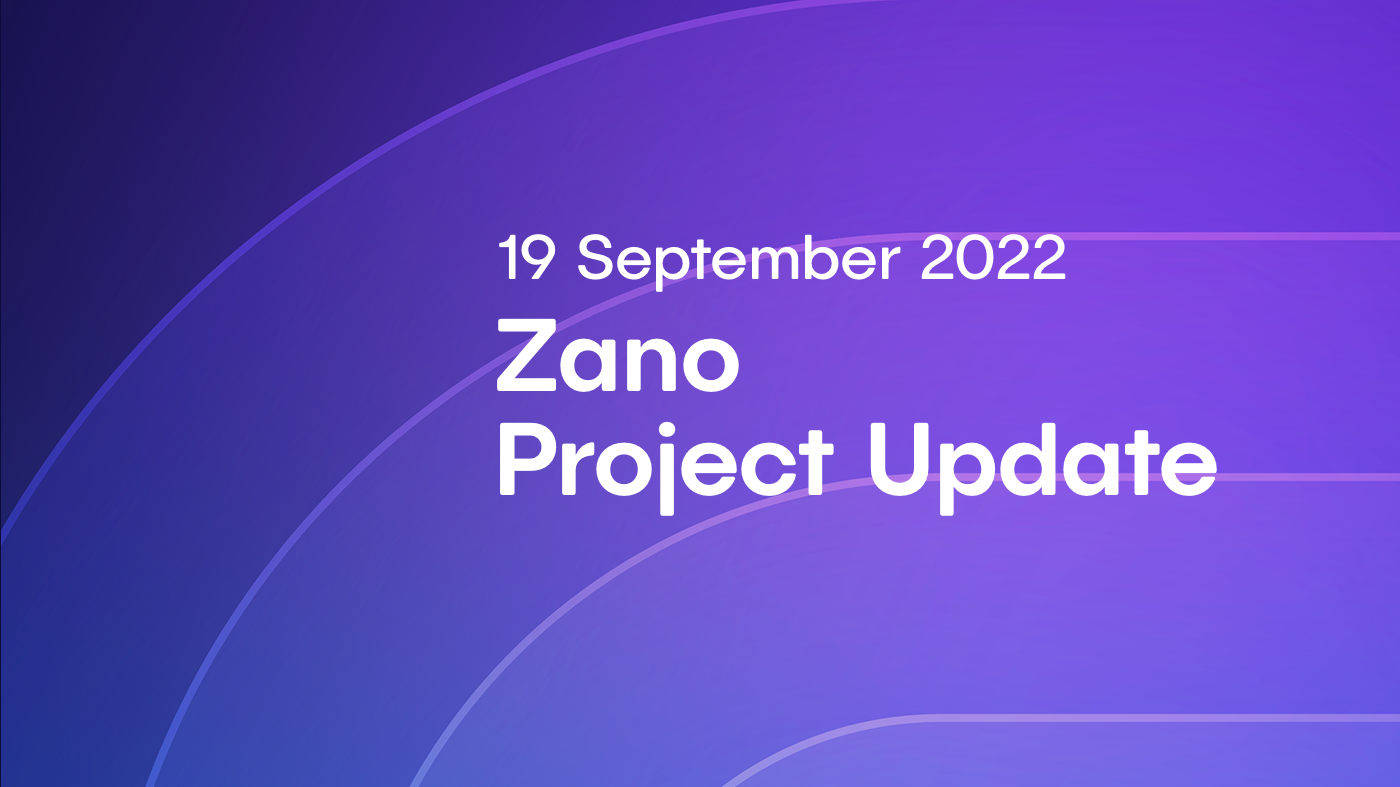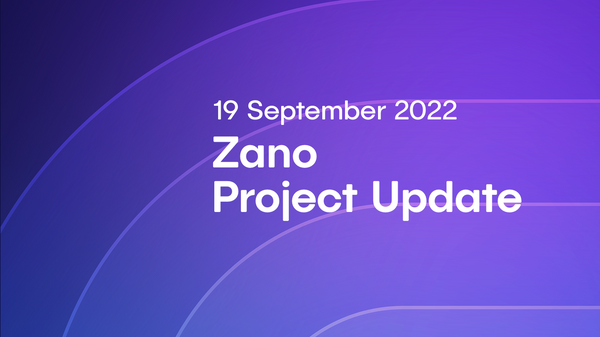 This post is based, almost entirely, on the update given by our Community Manager Gigabyted in the Zano Discord server on 9th September.
First a quick apology for the recent lack of blog posts—our writer had a change of circumstances that left him unable to contribute. If you've been watching our GitHub repos you'll know that the development team had no such problems. So with that out of the way, let's get to it!
Zarcanum Testnet and Research Paper Update
We've been making great progress with the implementation of our groundbreaking private Proof of Stake scheme and the first Zarcanum (zPOS) testnet will be launched in roughly two weeks' time. It will be tested privately by the team at first, before being released to the current public testnet. Though already formally introduced in a preliminary white paper, you may not be aware that the Zarcanum hard fork will carry another highly significant addition to Zano in the form of Zano Confidential Assets (zAssets). It's an incredibly exciting development and we'll have another blog post with all the details very soon!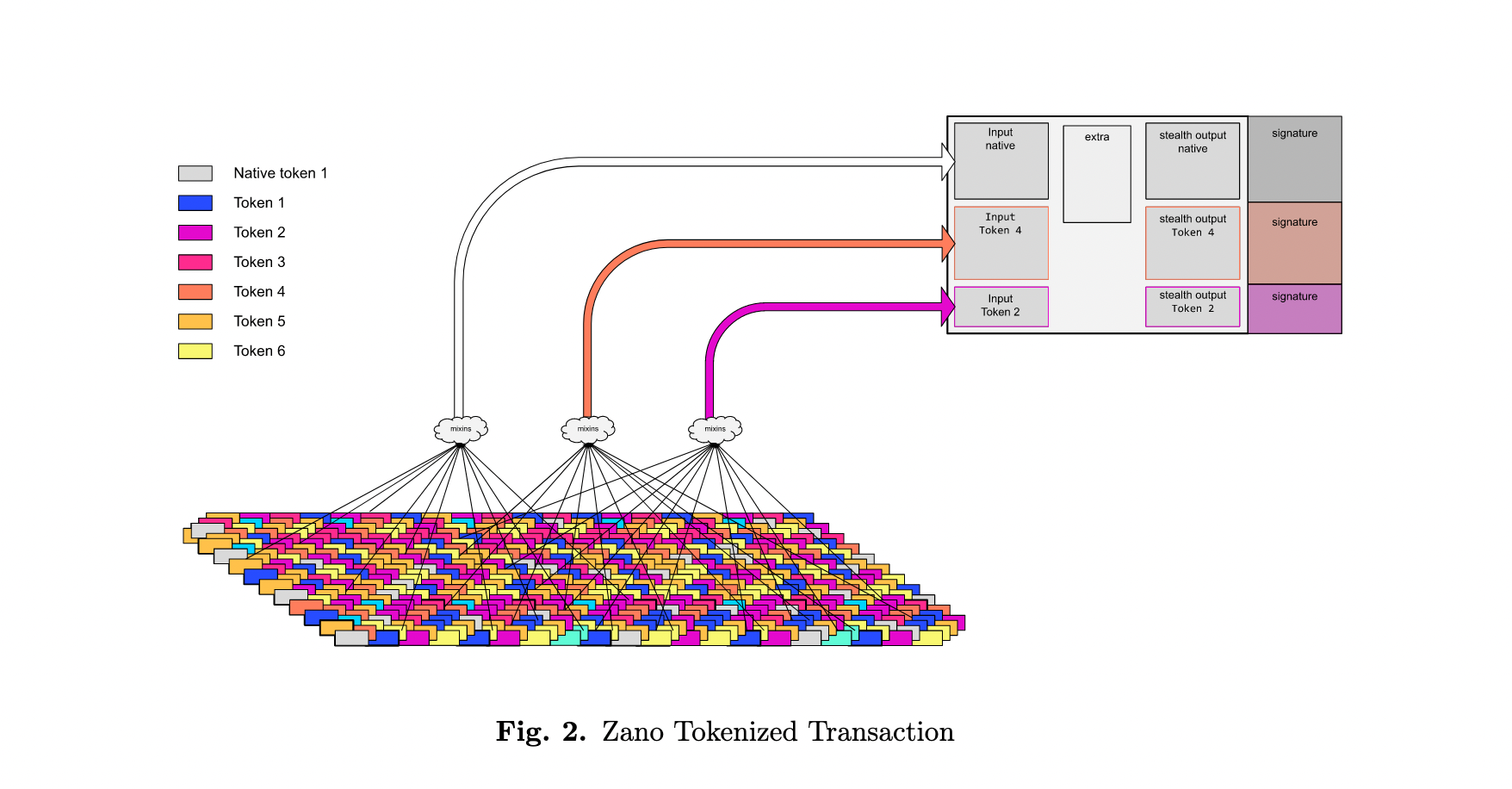 Zarcanum testing may cause disruptions for anyone currently using testnet for your project(s), so if that applies to you please contact Gigabyted on Discord or Telegram who will try to reduce the impact of the release on your work. The team expects two to three months of testnet before Zarcanum launches for real, meaning if no major issues are found Zarcanum and Zano Confidential Assets could be live by the end of this year!
Some changes were made to the original Zarcanum scheme based on Sarang Noether's peer review, and Sowle will be updating the research paper accordingly before requesting a second round of peer reviews to ensure the changes have not introduced any new risks. These changes are already integrated in the code and so will have no effect on the Zarcanum release schedule.
Business Partnerships
Our Co-founder and Project Manager Pavel has already been hard at work developing partnerships with teams who will use our Confidential Asset system. The first partner is currently setting up their website and so we should have more details of their project in a month or so. We are also in talks with a second group that wants to build on the Zano network. Details of this project will also be released as things progress and are finalized.
Community Rock Stars and Community Fund
A community member, Maili, recently attended a crypto conference and whilst there distributed Zano flyers and chatted with some of the attendees our work. This is a great example of how we can together contribute to the success of this project! A big thank you to Maili for your effort, time and dedication toward Zano, it's very much appreciated!
Also, an apology to all the community members whose contributions went unacknowledged during our blog posting hiatus. TyphooN's recent efforts to encourage community participation and musclesonvacation's heroic work bringing the Zano explorer up to date spring to mind and are more than enough to earn them retroactive Community Rock Star status. So our thanks to them also!
On the subject of community participation, someone on Telegram recently suggested that we create a community fund to which community members could donate. The fund will be held in an auditable wallet by our Community Manager Gigabyted and we'll have more details in the next update.
---
That's all for now. The Zarcanum hard fork will mark a seismic shift and the beginning of a whole new era for the project, and our upcoming blog post (almost completed) on Zano Confidential Assets, should make it abundantly clear why we're so excited about it. Till then, as always, thank you all for your continued support!
Team Zano.